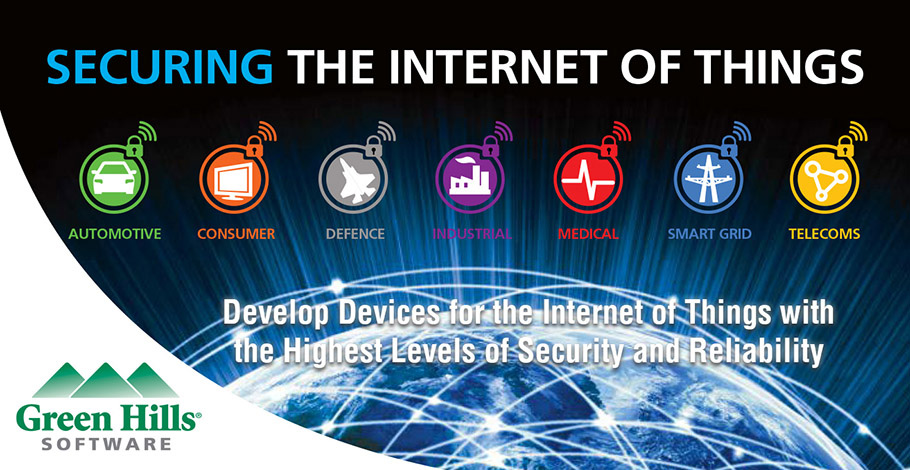 For more than 40 years the world's leading companies have trusted Green Hills Software's secure and reliable, high performance software for safety-critical applications.
For the connected car, consumer and medical devices, industrial telemetry, smart grid, telecoms hubs and more, our software and services deliver proven secure, reliable underpinning technology for the Internet of Things.
To develop devices for the Internet of Things with the highest levels of security and reliability please complete the contact form below.
There are errors in your form submission. Please fill out all fields that appear below in red.