About Us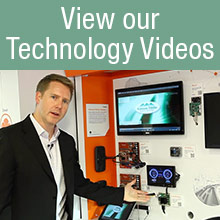 Green Hills Software is the worldwide leader in embedded safety and security.
Green Hills Software's technology and services have been chosen by prominent companies in over 50 countries to build their electronic products for everything from MP3 players to jumbo jets.
Leading the Embedded World
The company's platform-independent, certified safe and secure real-time operating systems and embedded development solutions support the broadest range of hardware and software platforms.
In 2008, the Green Hills INTEGRITY-178B RTOS was the first and only operating system to be certified by the NSA to EAL 6+ High Robustness, the highest level of security ever achieved for any software product. Only an EAL 6+ High Robustness operating system is certified to protect high value resources at risk of attack from hostile and well-funded attackers.
Our INTEGRITY and µ-velOSity real-time operating systems, IPv6-ready TCP/IP networking stacks, MULTI and AdaMULTI integrated development environments, DoubleCheck integrated static analyzer and TimeMachine tool suite offer a complete development solution that addresses both deeply embedded and high-reliability applications.
Green Hills Software was founded in 1982, is privately held, has been profitable since its inception. Green Hills Software has averaged nearly 30% per year revenue growth and is now the world's largest independent RTOS company. Green Hills Software is headquartered in Santa Barbara, CA, with European headquarters in the United Kingdom.