News & Press
Freescale and Green Hills Software Announce Optimized Tools for Freescale's Next-Generation Automotive Microcontrollers
Industry-Leading Optimized Development Tools Unlock Multicore Performance of New Qorivva MPC57xx Family
---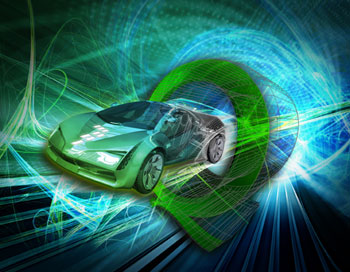 NUREMBERG, GERMANY — February 28, 2012 — Freescale Semiconductor (NYSE: FSL) and Green Hills Software today announced their commitment to an aligned product roadmap for the new Freescale MPC57xx family of Qorivva automotive microcontrollers (MCU). Green Hills Software's MULTI® multicore debugger, optimizing compiler, TimeMachine™ suite and processor probes will leverage Qorivva's powerful Power Architecture® core and enhanced peripherals, multicore debug and high-speed processor trace interfaces. Through the collaboration, automotive carmakers and Tier 1 developers of powertrain, hybrid, body and instrument cluster applications will enjoy early access and global software support for the MPC57xx roadmap.
Today's automotive electronic control units (ECUs) demand increased processing performance and power efficiency, built-in software security and sophisticated functional safety capability within a zero-defect environment. Freescale's MPC57xx family was designed to provide this capability via intelligent hardware peripherals and complementary software libraries. Developers require a correspondingly powerful set of development tools.
"Our latest series of Qorivva 32-bit MCUs continues to deliver innovative solutions for engine control, vehicle dynamics and safety-critical applications throughout the vehicle," said Ray Cornyn, vice president of Freescale's Automotive MCU business. "The optimized Green Hills development tools and software fully complement and enhance the capabilities of our Qorivva microcontrollers."
"In working closely with Freescale Semiconductor, Green Hills continues to evolve its platform offerings to address the growing demands of the automotive industry," commented Dan Mender, vice president of business development, Green Hills Software. "Through our collaboration, we are able to bring unprecedented reliability, performance, and debug capabilities to Freescale's latest lineup of Qorivva MPC57xx automotive microcontrollers."
About the Freescale Qorivva MCUs
Freescale 32-bit Qorivva 57xx microcontrollers, built on Power Architecture technology, allow developers to bring innovative single and multicore solutions to market faster thanks to a scalable architecture and consistent base software platform. Intelligent peripherals facilitate reduced system cost by minimizing the amount of external circuitry in the system. When combined with Freescale's SafeAssure functional safety initiative, developers are able to achieve system certification within safety-critical environments, for example braking and steering. The latest Qorivva MCU product families range from simple, low-cost, single-core controllers up to the latest triple- and quad-core variants, providing increased performance, security and safety for next-generation vehicle applications.
Optimized for Performance and Small Code Size
Through ongoing technical collaboration between Freescale and Green Hills Software, industry-leading optimizing compilers offer tailored optimization to the enhanced MPC57xx Power Architecture e200 cores and specialized processing units. The Green Hills Software tools employ thousands of processor-independent and processor-dependent optimizations, including advanced techniques such as VLE instruction packing, inter-procedural optimizations, link-time automatic small data area optimization and code factoring. The result is technology that generates the fastest and smallest code for Qorivva MPC57xx.
Green Hills Software's optimizing compilers for Power Architecture e200 were used by Freescale for certified, published Embedded Microprocessor Benchmark Consortium® (EEMBC) Automark™ scores for the MPC5566, MPC5607B, MPC5644A, and MPC5674F microcontrollers. The results for the MPC5674F are the highest Automark scores ever achieved on an automotive microcontroller. The Green Hills compilers have been chosen for more benchmark scores published by EEMBC than any other compiler and have attained the highest published scores in every EEMBC benchmark category.
Complete Integrated Development Environment
The MULTI integrated development environment (IDE) leverages 30 years of embedded software development expertise to provide developers an integrated package of tools they need to create reliable software efficiently. With the MULTI tools, software developers can: automate adherence to engineering standards; find performance bottlenecks; eliminate software flaws to achieve maximum reliability, performance, and security; and capture every bug.
The MULTI IDE for the Qorivva MPC57xx processor family offers integrated development, debug and programming tools, including Green Hills Register Definition (GRD), which gives the user textual description of MPC57xx registers conveniently located in the debugger; single core and multicore build and debug for bare-board (no OS) applications; flash programming for on-chip flash supporting the CFI model option and C55FMC drivers; new project wizard (NPW) support for MPC57xx development boards; instruction set simulator (ISS); performance profiler; project builder; code coverage; run-time error checking; MISRA C adherence wizard; DoubleCheck™ integrated static code analyzer; and Green Hills target debug agents for Green Hills Probe and P&E Multilink.
Non-intrusive Graphical Trace Collection and Debug
The Green Hills advanced TimeMachine back-in-time debugger gives users unprecedented visibility into their code on the processor. Through the on-chip Nexus Class 3 interface, the Green Hills Green Hills SuperTrace™ Probe v3 non-intrusively captures up to 8GB of instruction and data trace, giving developers wide and deep visibility into their code's exact execution.
About Freescale
Freescale Semiconductor (NYSE:FSL) is a global leader in embedded processing solutions, providing industry leading products that are advancing the automotive, consumer, industrial and networking markets. From microprocessors and microcontrollers to sensors, analog integrated circuits and connectivity — our technologies are the foundation for the innovations that make our world greener, safer, healthier and more connected. Some of our key applications and end-markets include automotive safety, hybrid and all-electric vehicles, next generation wireless infrastructure, smart energy management, portable medical devices, consumer appliances and smart mobile devices. The company is based in Austin, Texas, and has design, research and development, manufacturing and sales operations around the world. www.freescale.com
About Green Hills Software
Founded in 1982, Green Hills Software is the largest independent vendor of embedded development solutions. In 2008, the Green Hills INTEGRITY-178B RTOS was the first and only operating system to be certified by NIAP (National Information Assurance Partnership comprised of NSA & NIST) to EAL6+, High Robustness, the highest level of security ever achieved for any software product. Our open architecture integrated development solutions address deeply embedded, absolute security and high-reliability applications for the military/avionics, medical, industrial, automotive, networking, consumer and other markets that demand industry-certified solutions. Green Hills Software is headquartered in Santa Barbara, CA, with European headquarters in the United Kingdom. Visit Green Hills Software at www.ghs.com.
North American Sales Contact:
Green Hills Software, Inc.
30 West Sola Street,
Santa Barbara, CA 93101
Tel: 805-965-6044
Fax: 805-965-6343
Website: www.ghs.com
Email: info@ghs.com
International Sales Contact:
Green Hills Software Ltd
Fleming Business Centre
Leigh Road
Eastleigh
Hampshire SO50 9PD
UNITED KINGDOM
Tel: +44 (0)2380 649660
Fax: +44 (0)2380 649661
Email: mktg-europe@ghs.com
Media Contacts:
Green Hills Software, Inc.
Barbel French
Tel: 805-965-6044
Email: bfrench@ghs.com