Third Party Partners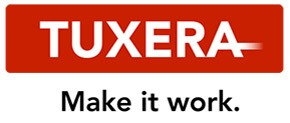 Partner name
Tuxera Inc.
Product or Product Family Name
Tuxera Flash File System
Product Type
Storage Software (File-System) for Data Management
Product Summary
Tuxera Flash File System is fully customized to work with the flash memory hardware it's coupled with – whether it's UFS, eMMC, MMC, SSD, or SD.
Product Description
Flash memory is the most prevalent storage technology today. But most file systems were built to work on decades-old hard disk drive (HDD) storage. Tuxera Flash File System is cutting-edge embedded software designed to work with all the benefits and challenges of flash memory technology. It brings the ultimate performance, reliability, and longest lifetime to any flash hardware. That means super-responsive devices and systems, more available CPU for more apps, the highest quality videos with no frame loss, and less device replacement costs.
Processors Supported
ARM, ARM64
Intel x86/x86_64 or compatible
MIPS
Power Architecture
And others
Supported Green Hills Products
Headquarters
Tuxera, Inc.
Westendintie 1 02160
Espoo, Finland
tel: +358 20 764 1720
fax: +358 98 565 7002
email: salesattuxera.com
www.tuxera.com