News & Press
Green Hills Software and NVIDIA Bring Advanced Graphics and Computer Vision to Platforms for Automotive
---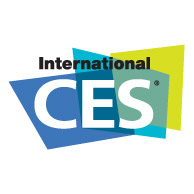 LAS VEGAS, NV — January 7, 2015 — Consumer Electronics Show (CES) and Consumer Telematics Show (CTS) — Green Hills Software, the largest independent software vendor for the Internet of Things (IoT), today announced that it is integrating its industry-leading automotive safety and security products and services with high-performance automotive-grade NVIDIA® Tegra® mobile processors and NVIDIA's vast library of 3D graphics and computer vision software to the Green Hills Platforms for Automotive.
Based on Green Hills Software's 20+ year history of successfully delivering software and services to the world's leading automotive OEMs and suppliers, this combination addresses the growing demand for superior single system performance combined with proven safety and unmatched security. These are requirements when building next-generation automotive electronic systems for Advanced Driver Assist Systems (ADAS), 3D digital instrument clusters and center console consolidation.
By leveraging the INTEGRITY® RTOS as the dominant in-vehicle real-time kernel for instrument cluster and ADAS systems, this powerful, next-generation automotive platform will enable automotive OEMs and Tier 1s to reduce design/integration complexity and time-to-market while delivering unmatched advancements in the next generations of in-vehicle electronics.

The NVIDIA Tegra processor is a mobile superchip that incorporates a high performance multicore ARM Cortex CPU complex, the industry's most powerful GPU technology, and dedicated audio, video, and image processors. The size of a thumbnail, this highly energy-efficient processor enables vibrant 3D graphics, smooth video playback, and advanced audio processing, while placing fewer demands on vehicle electrical systems. In addition, Tegra is able to deliver an unprecedented amount of computing power to drive computer vision and deep learning systems.
"NVIDIA's automotive hardware and software solutions coupled with the Green Hills real-time operating system will enable automakers to deliver the next generation of advanced systems in the car without compromising design safety or security," said Rob Csongor, vice president and general manager of NVIDIA's auto business.
"Green Hills is pleased to be adding support for NVIDIA's Tegra line of high performance automotive processors to its well established Automotive Platforms," said Dan Mender, vice president business development, Green Hills Software. "This combination enables customers to realize their vision for safe, secure, high performance automotive electronics advancements sooner and at a lower cost than has been possible in the past."
Availability
Initial features of the Green Hills Platforms for Automotive are available today for the NVIDIA Tegra processor. Contact Green Hills to learn more.
About Green Hills Software
Founded in 1982, Green Hills Software is the largest independent vendor of embedded development solutions. In 2008, the Green Hills INTEGRITY-178 RTOS was the first and only operating system to be certified by NIAP (National Information Assurance Partnership comprised of NSA & NIST) to EAL 6+, High Robustness, the highest level of security ever achieved for any software product. Our open architecture integrated development solutions address deeply embedded, absolute security and high-reliability applications for the military/avionics, medical, industrial, automotive, networking, consumer and other markets that demand industry-certified solutions. Green Hills Software is headquartered in Santa Barbara, CA, with European headquarters in the United Kingdom. Visit Green Hills Software at www.ghs.com.
North American Sales Contact:
Green Hills Software
30 West Sola Street,
Santa Barbara, CA 93101
Tel: 805-965-6044
Fax: 805-965-6343
Website: www.ghs.com
Email: info@ghs.com
International Sales Contact:
Green Hills Software Ltd
Fleming Business Centre
Leigh Road
Eastleigh SO50 9PD
UNITED KINGDOM
Tel: +44 (0)2380 649660
Fax: +44 (0)2380 649661
Email: mktg-europe@ghs.com

Media Contact:
Green Hills Software
Barbel French
Tel: 805-965-6044
Email: bfrench@ghs.com