News & Press
Green Hills Software Supports NetLogic Microsystems' XLP™ Multicore, Multi-Threaded Processor Family
Embedded software leader optimizes its operating system and multicore embedded software solutions for NetLogic Microsystems' best-in-class XLP™ processors
---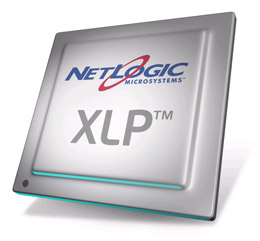 BOSTON, MA — September 21, 2010 – Embedded Systems Conference, Booth 409 —Green Hills Software, Inc., the largest independent vendor of embedded software solutions, today announced operating system, middleware and multicore development tool support for NetLogic Microsystems' industry-leading XLP™ family of multicore, multi-threaded processors. Green Hills Software's comprehensive portfolio of optimized software solutions includes its multicore-ready INTEGRITY® real-time operating system (RTOS) and MULTI® software development tool set for NetLogic Microsystems' XLP multicore, multi-threaded processors.
The tight coupling of Green Hills Software's embedded software solutions with NetLogic Microsystems' XLP instruction set extensions and software development kit (SDK) enables customers to accelerate time-to-market with a robust software environment that can take full advantage of the superior performance and functionality of the XLP processors.
Green Hills Software delivers the latest in RTOS technology and achieves unprecedented levels of reliability, availability, and security for a broad range of real-time applications. The INTEGRITY RTOS on NetLogic Microsystems' XLP processors supports both Asymmetric Multi Processing (AMP) and Symmetric Multi Processing (SMP) configurations for enhanced flexibility and scalability.
"By combining up to 128 NXCPUs™ operating at 2GHz, the XLP processor is the industry's first quad-issue, quad-threaded, tri-level cached, multicore communications processor, and was recently rated 'an exceptional CPU well beyond the capabilities of other embedded processors' by the Microprocessor Repor," stated Chris O'Reilly, vice president of marketing at NetLogic Microsystems. "We are pleased to collaborate with such a market-leading provider of RTOS and software solutions for embedded multicore processing. Our collaboration with Green Hills Software allows us to help customers achieve market-leading performance, scalability and software reliability."
"NetLogic Microsystems is driving best-in-class innovations in multicore processing technology, and we are excited to partner with the company on its XLP processor family," said David Kleidermacher, chief technology officer of Green Hills Software. "Our proven and broadly adopted embedded multicore software products will be highly optimized for the XLP multicore, multi-threaded processors through this collaboration with NetLogic Microsystems."

Green Hills Software is providing the following support for NetLogic Microsystems' XLP processors:
INTEGRITY RTOS – provides total reliability and absolute security while delivering a flexible set of multicore operating system configurations, including single core, Asymmetric Multiprocessing (AMP) and Symmetric Multiprocessing (SMP) with support for network acceleration and offload.
INTEGRITY Secure Networking – combines the INTEGRITY RTOS security architecture, its advanced GHNet™ TCP/IP v4/v6 networking stack, and GateD® Layer 3 routing protocols, delivering unmatched security and reliability without compromising system throughput.
MULTI® Integrated Development Environment (IDE) – provides a complete software development environment for building, debugging, testing and optimizing multicore embedded applications.
Green Hills Optimizing C/C++ Compilers– generate the smallest and fastest code for C/C++, targeting the MIPS64 Architecture with specific support for the NetLogic Microsystems' XLP processor instruction set extensions.
Green Hills Probe – helps developers find and fix bugs faster than any other probes with its comprehensive run-control and multicore processor visibility interfaces optimized to support synchronous hardware and software multicore breakpoints.
Professional Services – Green Hills embedded experts collaborate with end user system designers and architects to tackle the difficult problems of legacy code porting, reuse and optimization for VxWorks, OSE, Linux, in-house operating systems and more, along with consulting services for general system performance optimization.
About Green Hills Software
Founded in 1982, Green Hills Software, Inc. is the largest independent vendor of embedded development solutions. In 2008, the Green Hills INTEGRITY-178B RTOS was the first and only operating system to be certified by the NSA to EAL6+ High Robustness, the highest level of security ever achieved for any software product. Our open architecture integrated development solutions address deeply embedded, absolute security and high-reliability applications for the military/avionics, medical, industrial, automotive, networking, consumer and other markets that demand industry-certified solutions. Green Hills Software is headquartered in Santa Barbara, CA, with European headquarters in the United Kingdom. Visit Green Hills Software at www.ghs.com.

About NetLogic Microsystems
NetLogic Microsystems, Inc. (NASDAQ: NETL) is a worldwide leader in high-performance intelligent semiconductor solutions that are powering next-generation Internet networks. NetLogic Microsystems' best-in-class products perform highly differentiated tasks of accelerating complex network traffic to significantly enhance the performance and functionality of advanced 3G/4G mobile wireless infrastructure, data center, enterprise, metro Ethernet, edge and core infrastructure networks. NetLogic Microsystems' market-leading product portfolio includes high-performance multicore processors, knowledge-based processors, content processors, network search engines, ultra low-power embedded processors and high-speed 10/40/100 Gigabit Ethernet PHY solutions. These products are designed into high-performance systems such as switches, routers, wireless base stations, security appliances, networked storage appliances, service gateways and connected media devices offered by leading original equipment manufacturers (OEMs). NetLogic Microsystems is headquartered in Santa Clara, California, and has offices and design centers throughout North America, Asia and Europe. For more information about products offered by NetLogic Microsystems, call +1-408-454-3000 or visit the NetLogic Microsystems Web site at http://www.netlogicmicro.com.
Green Hills Software, the Green Hills logo, INTEGRITY and MULTI are trademarks of Green Hills Software, Inc. in the US and/or internationally. NetLogic Microsystems, the NetLogic Microsystems logo, XLP processors, and NXCPU are trademarks of NetLogic Microsystems, Inc. All other trademarks are properties of their respective owners.

North American Sales Contact:
Green Hills Software, Inc.
30 West Sola Street,
Santa Barbara, CA 93101,
Tel: 805-965-6044
Fax: 805-965-6343
Website: www.ghs.com
Email: sales@ghs.com

International Sales Contact:
Green Hills Software Ltd
Fleming Business Centre
Leigh Road
Eastleigh
Hampshire SO50 9PD
UNITED KINGDOM
Tel: +44 (0)2380 649660
Fax: +44 (0)2380 649661
Email: mktg-europe@ghs.com
Media Contact:
Green Hills Software, Inc.
Barbel French
Tel: 805-965-6044
Email: bfrench@ghs.com