News & Press
Green Hills Software Announces Support for Freescale's Kinetis Microcontrollers
Largest Embedded Solutions Vendor for ARM Adds ARM Cortex™-M4 Support
---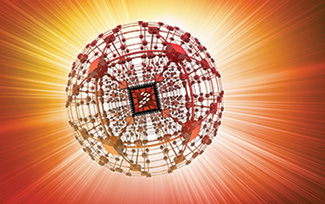 ORLANDO, FL—June 23, 2010 — Freescale Technology Forum — Green Hills Software, Inc., the largest independent vendor of embedded software solutions, today announced software development tools, operating systems, middleware, and hardware debug probes for the Freescale Semiconductor Kinetis microcontrollers based on the ARM Cortex™-M4 core. As the world's leading embedded solutions vendor for ARM, Green Hills Software provides the most comprehensive embedded solutions portfolio for Freescale microcontrollers, enabling developers to achieve maximum performance, minimum production cost and power consumption and fastest time-to-market.

"Green Hills Software's highly optimized embedded software solutions are a key ingredient of our launch into the ARM microcontroller space," commented Aiden Mitchell, director of Freescale's Industrial & Multi-market segment. "Green Hills Software's industry leading real-time operating systems and software development tools enable embedded developers to optimize their designs across Freescale's microcontroller portfolio, including devices based on Power Architecture® technology, ColdFire® processors and now ARM Cortex-M class-based devices""

"The Kinetis performance-efficient processing and flash, high peripheral integration, and flexible product family choices are an ideal"solution for the challenging demands of emerging cost- and power-sensitive applications in smart energy, factory automation, medical, and consumer electronics," commented David Kleidermacher, chief technology officer, Green Hills Software "The ARM Cortex-M4-based Kinetis is a winning addition to Freescale's microcontroller portfolio."

The Green Hills Software solution for Kinetis includes:
The ultra-fast, ultra-small (as small as 2 KB), easy-to-use µ-velOSity™ real-time operating system with full source code
Comprehensive suite of integrated middleware and drivers, including USB, Embedded GUI, TCP/IP, Network Security Protocols, and Wireless Drivers
ARM Cortex-M4 Optimizing C/C++ compilers
Extensive application porting and code optimization services
Green Hills Software solutions and Freescale's Kinetis MCUs pair the most innovative embedded technology from the industry's most trusted suppliers.
About Kinetis

Kinetis is the industry's most scalable portfolio of mixed-signal MCUs based on the ARM Cortex-M4 architecture. Kinetis products range from 50 to 200 MIPS and 32kb to 1MB flash, with flexible price points starting at $0.99 for 10K units suggested resale price for 32-pins and 32kb of Flash. All Kinetis devices come with Thin Film Storage Flash with FlexMemory, the industry's leading flash technology for area efficiency, speed, and robustness. Kinetis' devices are available with application-specific integrated peripherals, including LCD, USB, hardware encryption, NAND, SD, real-time Ethernet, and ADCs/DACs.
About Freescale Semiconductor

Freescale Semiconductor is a global leader in the design and manufacture of embedded semiconductors for the automotive, consumer, industrial and networking markets. The privately held company is based in Austin, Texas, and has design, research and development, manufacturing or sales operations around the world. www.freescale.com.

About Green Hills Software

Founded in 1982, Green Hills Software, Inc. is the largest independent vendor of embedded development solutions. In 2008, the Green Hills INTEGRITY-178B RTOS was the first and only operating system to be certified by the NSA to EAL6+ High Robustness, the highest level of security ever achieved for any software product. Our open architecture integrated development solutions address deeply embedded, absolute security and high-reliability applications for the military/avionics, medical, industrial, automotive, networking, consumer and other markets that demand industry-certified solutions. Green Hills Software is headquartered in Santa Barbara, CA, with European headquarters in the United Kingdom. Visit Green Hills Software at www.ghs.com.

Green Hills, the Green Hills logo, MULTI, INTEGRITY, µ-velOSity, and TimeMachine are trademarks or registered trademarks of Green Hills Software, Inc. in the U.S. and/or internationally. All other trademarks are the property of their respective owners.



North American Sales Contact:
Green Hills Software, Inc.
30 West Sola Street,
Santa Barbara, CA 93101,
Tel: 805-965-6044
Fax: 805-965-6343
Website: www.ghs.com
Email: sales@ghs.com

International Sales Contact:
Green Hills Software Ltd
Fleming Business Centre
Leigh Road
Eastleigh
Hampshire SO50 9PD
UNITED KINGDOM
Tel: +44 (0)2380 649660
Fax: +44 (0)2380 649661
Email: mktg-europe@ghs.com
Media Contact:
Green Hills Software, Inc.
Barbel French
Tel: 805-965-6044
Email: bfrench@ghs.com