News & Press
Green Hills Software Expands Safety and Security Initiatives


Dedicated Development Team Relocates to Larger Facility to Accommodate Growth and
Secure Development Requirements
---

Palm Harbor, FL—June 8, 2005—Green Hills Software, Inc., the technology leader in operating systems and software development tools for safe and secure systems, today announced the relocation of its office in Palm Harbor, Florida, to a larger facility to support the continuing expansion of its safety and security products and services. The new office accommodates the rapid growth of Green Hills Software's safety and security engineering team and provides the stringent physical security required for secure software development and delivery.

A major reason for the growth of Green Hills Software's Palm Harbor office is the success of the INTEGRITY 178B operating system, which is developed here. INTEGRITY-178B has now been designed into almost every major next-generation commercial and military aircraft, including the Boeing 787, Airbus A380, Lockheed Martin F-35 Joint Strike Fighter, F/A-22 Raptor, Eurofighter Typhoon, Boeing X-45C Joint Unmanned Combat Air Systems and Sikorsky S-92 helicopter. INTEGRITY-178B is also being used in upgrades of the B-52, B-1B, C-17 and F-16.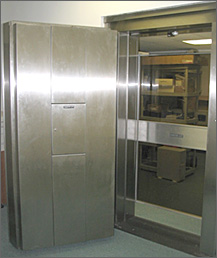 Green Hills Software's Palm Harbor staff has distinguished itself with a number of significant industry achievements. With INTEGRITY-178B, Green Hills Software is the only independent software vendor (ISV) that has designed, developed and certified an operating system to the FAA's most stringent standard for flight-critical avionics systems: DO-178B Level A. Green Hills Software is also the only ISV with on-staff engineers experienced in DO-178B Level A certification. In addition, the INTEGRITY-178B operating system is now undergoing the most stringent security evaluation undertaken by any commercial operating system, to Common Criteria Evaluation Assurance Level 6+ (EAL6+). On the seven-level EAL scale, no operating system has previously been certified beyond EAL5.
The new office will allow Green Hills Software to continue to expand its Palm Harbor engineering staff, which already includes more than 25 senior engineers with over 300 years of collective experience in safety, security and embedded computing. The office also provides the multi-tiered, physical security features—including a vault—required for the development and distribution of software that will be incorporated into the most security-critical defense, intelligence, government, critical infrastructure, avionics and financial systems.


About Green Hills Software

Founded in 1982, Green Hills Software, Inc. is the technology leader for real-time operating systems and software development tools for 32- and 64-bit embedded systems. Our royalty-free INTEGRITY® RTOS, velOSity™ microkernel, compilers, MULTI® and AdaMULTI™ Integrated Development Environments and TimeMachine™ debugger offer a complete development solution that addresses both deeply embedded and high-reliability applications. Green Hills Software is headquartered in Santa Barbara, CA, with European headquarters in the United Kingdom. Visit Green Hills Software on the web at www.ghs.com.



Green Hills Software, the Green Hills logo, MULTI, INTEGRITY, velOSity, AdaMULTI, TimeMachine, and Padded Cell are trademarks or registered trademarks of Green Hills Software, Inc. in the U.S. and/or internationally. All other trademarks are the property of their respective owners.



North American Sales Contact:
Green Hills Software, Inc.
30 West Sola Street,
Santa Barbara, CA 93101,
Tel: 805-965-6044
Fax: 805-965-6343
Website: www.ghs.com
Email: sales@ghs.com


International Sales Contact:
Green Hills Software Ltd.
Fleming Business Centre
Leigh Road
Eastleigh
Hampshire SO50 9PD
UNITED KINGDOM
Tel: +44 (0)2380 649660
Fax: +44 (0)2380 649661
Email: mktg-europe@ghs.com


Media Contacts:
Green Hills Software, Inc.
Lynn J. Robinson
Tel: 805-965-6044
Email: lynnr@ghs.com

Green Hills Software, Inc.
Barbel French
Tel: 805-965-6044
Email: bfrench@ghs.com