Customers
AlphaLift
---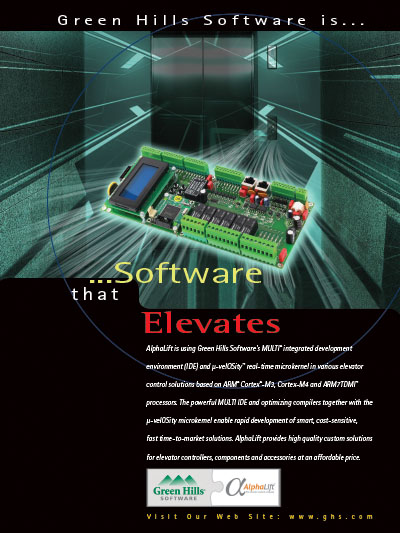 AlphaLift is using Green Hills Software's MULTI® integrated development
environment (IDE) and µ-velOSity real-time microkernel in various elevator
control solutions based on ARM Cortex-M3, Cortex-M4 and ARM7TDMI
processors. The powerful MULTI IDE and optimizing compilers together with the µ-velOSity microkernel enable rapid development of smart, cost-sensitive, fast time-to-market solutions. AlphaLift provides high quality custom solutions for elevator controllers, components and accessories at an affordable price.