Third Party Partners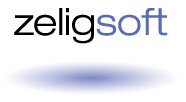 Product Type
Software Development Tools
Product or Product Family Name
Zeligsoft Component EnablerTM (CETM)
Zeligsoft Code Generator
Zeligsoft SDR Development Suite
Product Summary Zeligsoft Component Enabler™
Zeligsoft Component Enabler (CE) is a model-driven development tool designed to accelerate development and improve software quality of Software Defined Radios which conform to the Software Communications Architecture (SCA) standard. CE serves as the SCA backbone development tool. It provides a modeling methodology conforming to the SCA standard, and abstracts the complexity and intricacy of the SCA rules away from designers. CE validates against the SCA rules at the architectural level, and generates correct-by-construction artifacts. By adapting to any project environment, and by working with other best-in-class tools, CE ensures that domain specific and non-domain specific software aspects are developed together, integrated early and executed often, dramatically reducing project risk.
Zeligsoft Code Generator
Zeligsoft Code Generator works with Zeligsoft CE to provide industrial strength SCA component code generation optimized for a variety of operating environments, development processes and coding patterns. Code Generator supports GHS Integrity RTOS. Code Generator ensures consistency of coding across the project, resulting in high quality, easy to maintain code.
Zeligsoft SDR Development Suite
Zeligsoft SDR Development Suite is a turn-key solution for SCA-based Software Defined Radio development. The suite features a commercial grade SCA Core Framework (CF) designed to run on a PC host, tightly integrated with CORBA middleware and Zeligsoft CE. This development environment fast-tracks and de-risks SCA development, as designers iterate their design at the desktop using a true CF on host, not a simulation. Designers are not dependant on embedded hardware: they can validate and test their design very early on, and continuously throughout the development cycle. Software developed with the SDR Development Suite is easily ported to embedded targets running GHS RTOS.
Vertical Markets Targeted
Military-Aerospace
Joint Tactical Radio System (JTRS)
Software Defined Radio (SDR)
Supported Green Hills Products
INTEGRITY RTOS
MULTI Integrated Development Environment
Headquarters
Zeligsoft Inc.
115, rue Principale, Suite 301
Gatineau, Quebec, Canada
J9H 3M2
Phone: 819-684-9639
Url: www.zeligsoft.com
Return to Green Hills Software's partner directory