Third Party Partners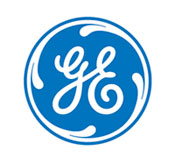 Product Type
Single Board Computers
Product Names
C2KA 5.x
PPC7D 5.0.5
EP2A 5.0.11
Product Summary
Large Selection of high performance convection and conduction cooled Power Architecture-based single board computers.
Product Description
GE Intelligent Platforms provides one of the most comprehensive lines of CPCI, VMEbus, and VPX single board computers to the embedded board market. Designed for use in a broad spectrum of applications from military/aerospace to commercial and telecommunications systems, GE Intelligent Platforms Power Architecture-based cPCI, VMEbus, and VPX boards are available with diverse feature sets to accommodate the unique requirements of demanding real-time applications.
Supported Green Hills Products
INTEGRITY RTOS
MULTI IDE
About GE Intelligent Platforms
GE Intelligent Platforms is a General Electric (NYSE: GE) company, headquartered in Charlottesville, VA and part of GE Energy Management. The company's Military/Aerospace business, headquartered in Huntsville, AL, and Towcester, England, provides one of the industry's broadest ranges of high performance, rugged, SWaP-optimized embedded computing platforms. Backed by programs that provide responsive customer support and minimize long term cost of ownership for multi-year programs, GE's solutions are designed to help customers minimize program risk and cost, and to speed time-to-market. For more information, visit defense.ge-ip.com.