News & Press
Green Hills Provides Key Ingredient in Sikorsky S-92 Win
of 2002 Collier Trophy


---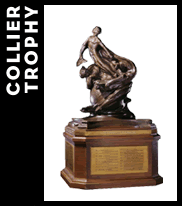 SANTA BARBARA, CA — July 2, 2003 — Green Hills Software, Inc. today announced that its INTEGRITY-178B real-time operating system (RTOS) was a key ingredient in Sikorsky's win of the Collier Trophy, a benchmark for aviation excellence and achievement.

The Sikorsky S-92, a medium-weight helicopter, was singled out for the Collier award because it incorporates multiple improvements in safety, operating cost and traveling comfort. Featuring a passenger capacity of 19-22, the versatile new helicopter will serve commercial and international utility needs. It's the only helicopter in its class certified to rigorous FAA Part 29 requirements and incorporating the latest specifications for fault tolerance, bird-strike capability and turbine burst protection.

Running on a Motorola PowerPC, INTEGRITY-178B and Green Hills Software's GSTART Ada run-time environment provide the backbone for the Sikorsky helicopter's new Collins Avionics Multi-Function Display system. The system provides the display and integrated management of primary flight data, presentation and management of navigation information for the S-92. The system also provides a digital map, weather radar, terrain information and engine instruments.

Rockwell Collins also used INTEGRITY-178B and GSTART to achieve DO-178B Level A certification of the Avionics Multi-Function Display system aboard the S-92.

INTEGRITY-178B is an ARINC-653 compliant, hard real-time RTOS optimized for safety-critical and mission-critical applications that require the utmost security and fast, predictable response. Using hardware memory protection and an advanced two-level partition scheduler, INTEGRITY-178B provides complete time, space, and resource partitioning between applications operating on the same hardware platform. This partitioning effectively builds a firewall between applications and the kernel, preventing errors in one application from corrupting other applications or the kernel.

INTEGRITY-178B is tightly integrated with Green Hills Software's AdaMULTI Integrated Development Environment.

About Green Hills Software

Founded in 1982, Green Hills Software, Inc. is the technology leader for real-time operating systems and software development tools for 32- and 64-bit embedded systems. The royalty-free INTEGRITY RTOS, compilers, MULTI and AdaMULTI Integrated Development Environments and Green Hills Probe offer a complete development solution that addresses both deeply embedded and maximum reliability applications. Green Hills Software is headquartered in Santa Barbara, CA, with European headquarters in the United Kingdom.

Green Hills Software, the Green Hills logo, MULTI and INTEGRITY are registered trademarks. AdaMULTI is a trademark of Green Hills Software, Inc. All other trademarks (registered or otherwise) are the property of their respective companies. Brand or product names are registered trademarks or trademarks of their respective holders.North American Sales Contact: Green Hills Software, Inc., 30 West Sola Street, Santa Barbara, CA 93101, Tel: 805-965-6044, Fax: 805-965-6343, Website: www.ghs.com, Email: sales@ghs.com.

International Sales Contact: Green Hills Software Ltd., Dolphin House, St. Peter Street, Winchester Hampshire SO23 8BW, United Kingdom, Tel: +44 (0)1962 829820, Fax: +44 (0)1962 890300, Email: mktg-europe@ghs.com.
For More Information Contact:
Green Hills Software, Inc.
Lynn J. Robinson
(805) 965-6044
lynnr@ghs.com

Patterson & Associates
Barbara Stewart
(480) 488-6909
barbara@patterson.com