News & Press
Green Hills Software Announces Support for Texas Instruments' TDA2x ADAS Processor Family
---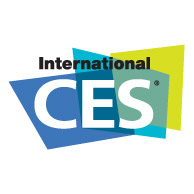 LAS VEGAS, NV — January 8, 2015 — Consumer Electronics Show (CES) — Green Hills Software, the largest independent software vendor for the Internet of Things (IoT), today announced that it has made available its industry-leading automotive safety and security products, including the INTEGRITY® real-time operating system and INTEGRITY Multivisor™ virtualization solution, for the Texas Instruments (TI) TDA2x processor product family and TI's Vision SDK, targeting Advanced Driver Assistance Systems (ADAS).
Green Hills Software has delivered software and services to the world's leading automotive OEMs and suppliers for over 20 years. This new combination enables superior single system performance with proven safety and unmatched security, critical requirements for ADAS. Leveraging INTEGRITY this powerful next-generation automotive platform will enable automotive OEMs and Tier 1s to reduce integration complexity and time-to-market while delivering unmatched advancements in the next generations of in-vehicle electronics.
The TI TDA2x "ADAS System On Chip" brings market leading device integration, flexibility, and scalability to ADAS. TDA2x includes the industry's broadest range of IP blocks on a single device, including two Cortex-A15 applications processors, four Cortex-M4 processors, two C66x DSPs, four TI Embedded Vision Engine (EVE) processors, two SGX544 graphics processors, high-definition video processor, and numerous connectivity peripherals. The TDA2x and its powerful Vision SDK framework enable engineers to develop and deploy multiple high-performance ADAS algorithms that run concurrently within the chip.
"The combination of the Green Hills INTEGRITY running with TI's TDA2x ADAS processor is an ideal solution for data fusion applications with multiple cameras and/or sensors," said Jason Jacob, processor general manager, ADAS, TI. "INTEGRITY meets the safety needs for fusion applications along with the integration of TI's innovative Vision Software Development Kit enabling DSP and Embedded Vision Engines (EVEs) heterogeneous processing for ADAS applications."
"TI's TDA2x product family and Green Hills Software's INTEGRITY provide an ideal platform for safe and secure next-generation ADAS systems, meeting OEM demands for high performance, reduced cost through consolidation, connectivity, and an innovative driving experience," said Dan Mender, vice president business development, Green Hills Software."
Key capabilities of Green Hills Software's solution for TI TDA2x include:
Hardware accelerated 3D graphics running natively on INTEGRITY real-time operating system
Optimized, mature Cortex-A15 hypervisor support, including hosting of TI's Linux guest operating systems
Green Hills Software's FIPS 140-2 and NSA Suite B cryptographic library optimized for ARM Architecture
Complete ISO 26262 certification and lifecycle support for both development tools and RTOS
About Green Hills Software
Founded in 1982, Green Hills Software is the largest independent vendor of embedded development solutions. In 2008, the Green Hills INTEGRITY-178 RTOS was the first and only operating system to be certified by NIAP (National Information Assurance Partnership comprised of NSA & NIST) to EAL 6+, High Robustness, the highest level of security ever achieved for any software product. Our open architecture integrated development solutions address deeply embedded, absolute security and high-reliability applications for the military/avionics, medical, industrial, automotive, networking, consumer and other markets that demand industry-certified solutions. Green Hills Software is headquartered in Santa Barbara, CA, with European headquarters in the United Kingdom. Visit Green Hills Software at www.ghs.com.
North American Sales Contact:
Green Hills Software
30 West Sola Street,
Santa Barbara, CA 93101
Tel: 805-965-6044
Fax: 805-965-6343
Website: www.ghs.com
Email: info@ghs.com
International Sales Contact:
Green Hills Software Ltd
Fleming Business Centre
Leigh Road
Eastleigh SO50 9PD
UNITED KINGDOM
Tel: +44 (0)2380 649660
Fax: +44 (0)2380 649661
Email: mktg-europe@ghs.com

Media Contact:
Green Hills Software
Barbel French
Tel: 805-965-6044
Email: bfrench@ghs.com