News & Press
Green Hills Software Adds Virtualized Graphics to Renesas R-Car Software Platform
Flexibility and Reduced Cost for Next-Generation Automotive Designs
---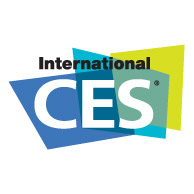 LAS VEGAS, NV — January 5, 2015 — Consumer Electronics Show (CES) and Consumer Telematics Show (CTS) — Green Hills Software, the largest independent software vendor for the Internet of Things (IoT), today announced the addition of virtualized, accelerated graphics support for Renesas R-Car H2 processors in its INTEGRITY® Multivisor™ virtualization solution, targeting next-generation graphics-intensive automotive applications, such as reconfigurable clusters, navigation systems, advanced driver assistance systems (ADAS), and infotainment. The technology enables increased flexibility of design choices and reduced cost through hardware consolidation.
The update to INTEGRITY Multivisor leverages work performed by Green Hills Software, Renesas, and Imagination Technologies, enabling a powerful virtualization solution that includes top-end graphics performance as well as strong isolation between safety-critical and general purpose workloads. For example, INTEGRITY Multivisor on Renesas R-Car H2 enables a real-time ADAS subsystem and a Yocto Linux-based cluster subsystem to execute concurrently, both environments taking advantage of the high-end graphics performance of the H2's integrated Imagination Technologies PowerVR G6400 GPU while ensuring Yocto cannot impact the ADAS functions executing natively on the INTEGRITY safety-certified microkernel.
"Next-generation automotive intelligence presents challenges and opportunities that demand powerful, flexible, scalable, cost-effective run-time software platforms," commented Tim Reed, vice president and general manager, Advanced Products, Green Hills Software. "The combination of the Renesas R-Car H2 hardware platform, its virtualization-friendly IMG GPU, and the INTEGRITY Multivisor solution's advanced real-time virtualization architecture and safety-certification pedigree provides designers with state-of-the-art automotive run-time platform technology."
Key capabilities of Green Hills Software's INTEGRITY Multivisor for Renesas R-Car platforms include:
Support for Yocto Linux and other guest operating systems
High-performance, virtualized access to PowerVR G6400 GPU
ISO 26262 safety-certifiable run-time platform for ADAS and other critical systems
Virtualization optimized for ARM Virtualization Extensions included in R-Car H2's Cortex A15-based cores

About INTEGRITY Multivisor for Automotive Systems
INTEGRITY Multivisor is a member of the family of INTEGRITY Secure Virtualization (ISV) solutions. INTEGRITY Multivisor provides a native, open standards-based environment for critical applications, such as digital cluster, ADAS, and fast-boot real-time applications as well as facilities to host one or more guest operating systems. This powerful, next-generation automotive ECU consolidation architecture enables OEMs and Tier 1s to reduce design/integration complexity and time-to-market while delivering the core foundation for the vehicle software-defined cockpit. INTEGRITY Multivisor has been shipping in commercial embedded systems since 2003.

Availability
INTEGRITY Multivisor for Renesas R-Car is available today.

About Green Hills Software

Founded in 1982, Green Hills Software is the largest independent vendor of embedded development solutions. In 2008, the Green Hills INTEGRITY-178 RTOS was the first and only operating system to be certified by NIAP (National Information Assurance Partnership comprised of NSA & NIST) to EAL 6+, High Robustness, the highest level of security ever achieved for any software product. Our open architecture integrated development solutions address deeply embedded, absolute security and high-reliability applications for the military/avionics, medical, industrial, automotive, networking, consumer and other markets that demand industry-certified solutions. Green Hills Software is headquartered in Santa Barbara, CA, with European headquarters in the United Kingdom. Visit Green Hills Software at www.ghs.com.

North American Sales Contact:
Green Hills Software
30 West Sola Street,
Santa Barbara, CA 93101
Tel: 805-965-6044
Fax: 805-965-6343
Website: www.ghs.com
Email: info@ghs.com

International Sales Contact:
Green Hills Software Ltd
Fleming Business Centre
Leigh Road
Eastleigh SO50 9PD
UNITED KINGDOM
Tel: +44 (0)2380 649660
Fax: +44 (0)2380 649661
Email: mktg-europe@ghs.com


Media Contact:
Green Hills Software
Barbel French
Tel: 805-965-6044
Email: bfrench@ghs.com