Green Hills Software to Present and Exhibit at EE Live! 2014 in San Jose, CA
---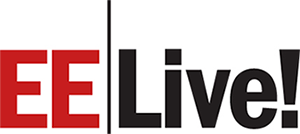 SANTA BARBARA, CA — March 25, 2014 — Green Hills Software, the largest independent vendor of embedded software solutions, will deliver technology presentations at EE Live! in San Jose, CA, during the week of April 1 – 3, 2014. In booth #1308, Green Hills Software will also demonstrate its latest embedded software solutions. For more information on Green Hills Software's presence at EE Live!, visit http://www.ghs.com/events/eelive_2014.html.
Green Hills Software speaker presentations include:

In booth #1308, Green Hills Software will offer a wide range of interesting presentations and demonstrations, including:

Main Stage Demonstrations
Securing the Internet of Things
Much of the technological innovation in IoT is centered on the protocols, standards, and applications needed to enable new capabilities. Security, however, is largely an afterthought. This talk will discuss the security and privacy challenges introduced by IoT and how developers in the IoT world can use security to gain competitive advantage in their designs and their businesses.
Kiosk Demonstrations
Safe and Secure Embedded Virtualization
Green Hills Software's securely virtualized Android-based platform features INTEGRITY Multivisor™, an SMP-enabled microkernel-based hypervisor that takes advantage of the ARM Virtualization Extensions (ARM-VE) on the Texas Instruments Jacinto™ 6 and OMAP™ 5 processor. The automotive-centric demonstration consists of Android running on INTEGRITY Multivisor delivering in-vehicle infotainment services (IVI) to one screen while an Altia™ DeepScreen-based digital instrument cluster is running at the same time as a native INTEGRITY® application and displayed on a second screen.
INTEGRITY Trusted Mobile device
INTEGRITY Multivisor hypervisor is now available as a certified security option in the Samsung KNOX™ mobile enterprise family. Targeting government and regulated enterprise certified security requirements, the new solution offers an industry-first in ultra-security. Samsung KNOX Hypervisor enables multiple, strongly isolated instances of Android as well as additional security-critical functions that run directly on INTEGRITY Multivisor to meet the most demanding industry requirements for certification and accreditation.
Advanced Embedded Graphics
Green Hills Software will demonstrate pre-integrated OpenGL ES 2.0-enabled graphical solutions from partners including Crank Software Storyboard, DiSTI GL Studio, Elektrobit Guide, and Rightware Kanzi – all running on the INTEGRITY RTOS and a Freescale i.MX6 quad-core SoC. The combination of a high performance OpenGL stack with the safe, secure and real-time INTEGRITY separation kernel allows creation of robust devices with advanced graphical user interfaces.
Embedded development for 64-bit ARMv8 processors
Green Hills Software has announced an industry-first embedded software development solution built on its INTEGRITY real-time operating system (RTOS) and comprehensive MULTI® IDE for the ARM Cortex-A50 processor series (Cortex A53/A57). With this support, engineering teams get a risk-reducing early start on their next-generation high-performance/low-power product designs in automotive, mobile devices, networking infrastructure, industrial, Mil/Aero and the Internet of Things (IoT).
For more detailed descriptions of the demonstrations go to http://www.ghs.com/events/eelive_2014.html.
About Green Hills Software
Founded in 1982, Green Hills Software is the largest independent vendor of embedded development solutions. In 2008, the Green Hills INTEGRITY-178 RTOS was the first and only operating system to be certified by NIAP (National Information Assurance Partnership comprised of NSA & NIST) to EAL 6+, High Robustness, the highest level of security ever achieved for any software product. Our open architecture integrated development solutions address deeply embedded, absolute security and high-reliability applications for the military/avionics, medical, industrial, automotive, networking, consumer and other markets that demand industry-certified solutions. Green Hills Software is headquartered in Santa Barbara, CA, with European headquarters in the United Kingdom. Visit Green Hills Software at www.ghs.com.
Green Hills, the Green Hills logo, MULTI, INTEGRITY and INTEGRITY Multivisor are trademarks or registered trademarks of Green Hills Software in the U.S. and/or internationally. All other trademarks are the property of their respective owners.
North American Sales Contact:
Green Hills Software
30 West Sola Street,
Santa Barbara, CA 93101
Tel: 805-965-6044
Fax: 805-965-6343
Website: www.ghs.com
Email: info@ghs.com
International Sales Contact:
Green Hills Software Ltd
Fleming Business Centre
Leigh Road
Eastleigh SO50 9PD
UNITED KINGDOM
Tel: +44 (0)2380 649660
Fax: +44 (0)2380 649661
Email: mktg-europe@ghs.com
Media Contacts:
Green Hills Software
Barbel French
Tel: 805-965-6044
Email: bfrench@ghs.com