Green Hills Software to Present and Exhibit at DESIGN West 2013 in San Jose, CA
---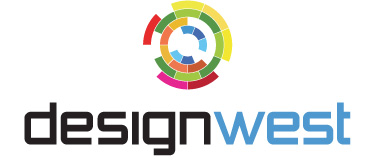 SANTA BARBARA, CA — April 18, 2013 — Green Hills Software, the largest independent vendor of embedded software solutions, will deliver technology presentations at DESIGN West in San Jose, CA, during the week of April 22, 2013. In booth #1320, Green Hills Software will also demonstrate its latest embedded software solutions. For more information on Green Hills Software's presence at DESIGN West, visit http://www.ghs.com/events/ESCSV_2013.html.
Green Hills Software speaker presentations include:

In booth #1320, Green Hills Software will offer a wide range of interesting presentations and demonstrations, including:

Main Stage Demonstrations
Solving complex embedded problems
For more than thirty years, Green Hills Software has solved the most challenging problems in embedded software. The presentation and live demonstration will show Green Hills Software's leadership in performance optimization, tools and techniques for maximizing developer productivity, and expertise in building safe, secure, and reliable embedded software.
Delivering product-differentiating security for Android devices
Connected mobile devices are commonplace in the enterprise. Nearly 70% of smartphones sold in 2012 run Android with a vast number of known and UNKNOWN vulnerabilities. This presentation will show how easy it is to exploit root vulnerabilities, remotely control devices and even extract critical data files. INTEGRITY Multivisor™ a separation kernel-based type-1 hypervisor, delivers the trusted mobile device architecture that secures Android devices for the enterprise.
Kiosk Demonstrations
Multimedia Rich Solutions
Next-generation devices need modern graphics capabilities. Green Hills Software will demonstrate OpenGL 3D capabilities for the INTEGRITY® RTOS on a Freescale i.MX6 Quad-core CPU. The combination of a high performance OpenGL stack with the safe, secure and real-time INTEGRITY separation kernel is ideal for safety-critical automotive and Class II-III medical devices. Middleware components featured include Vivante OpenGL drivers and Real Time Logic's Barracuda Application Server supporting HTML 5.
Advanced Debugging
To show how developers in the embedded Linux world can dramatically improve their debugging productivity, this demo will feature comprehensive, source-level debugging from boot loaders to applications. For developers of safety-critical systems, pre-qualified tools can save significant time throughout the development process. Green Hills Software will demonstrate the MULTI® IEC 61508:2010 (SIL 4), EN 50128:2011 (SWSIL 4) and ISO 26262 (ASIL D) pre-qualified tool suite on a TI Hercules microcontroller. The demonstration will also include the powerful TimeMachine™ debugger that takes advantage of the live CPU on-chip generated trace data of Xilinx Zynq processors.
Embedded to Enterprise Virtualization
A securely virtualized Android Jelly Bean-based platform features the world's first ARM Virtualization Extension (VE) enabled hypervisor, INTEGRITY Multivisor, running on a TI OMAP™ 5 processor. Multivisor's unique architecture provides hard real-time capabilities with fast boot performance. For mobile devices, demonstration will include the INTEGRITY Secure Smartphone - Trusted Mobile Device (INTEGRITY TMD) supporting dual personas running on a Galaxy Nexus Trusted Handheld. Also featured is an INTEGRITY PC™ workstation, which provides enterprise-level protection from hackers and malware.
About Green Hills Software
Founded in 1982, Green Hills Software is the largest independent vendor of embedded development solutions. In 2008, the Green Hills INTEGRITY-178B RTOS was the first and only operating system to be certified by NIAP (National Information Assurance Partnership comprised of NSA & NIST) to EAL6+, High Robustness, the highest level of security ever achieved for any software product. Our open architecture integrated development solutions address deeply embedded, absolute security and high-reliability applications for the military/avionics, medical, industrial, automotive, networking, consumer and other markets that demand industry-certified solutions. Green Hills Software is headquartered in Santa Barbara, CA, with European headquarters in the United Kingdom. Visit Green Hills Software at www.ghs.com.
Green Hills, the Green Hills logo, MULTI, INTEGRITY, Multivisor, INTEGRITY PC and TimeMachine are trademarks or registered trademarks of Green Hills Software in the U.S. and/or internationally. All other trademarks are the property of their respective owners.
North American Sales Contact:
Green Hills Software
30 West Sola Street,
Santa Barbara, CA 93101
Tel: 805-965-6044
Fax: 805-965-6343
Website: www.ghs.com
Email: info@ghs.com

Media Contact:
Green Hills Software
Barbel French
Tel: 805-965-6044
Email: bfrench@ghs.com
International Sales Contact:
Green Hills Software Ltd
Fleming Business Centre
Leigh Road
Eastleigh
Hampshire SO50 9PD
UNITED KINGDOM
Tel: +44 (0)2380 649660
Fax: +44 (0)2380 649661
Email: mktg-europe@ghs.com