Jobs - Opportunities in Asia Pacific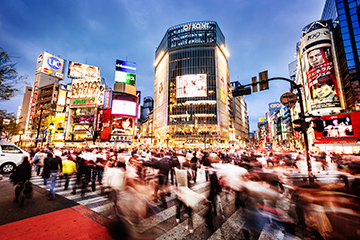 Green Hills is currently seeking applicants in Asia Pacific for the following positions:
当社は日本を含むアジア・パシフィック部門にてエンジニアを募集しています。
Click here to apply
エントリーはこちら
Field Application Engineer (Shanghai, China)
Job description:
We seek a field application engineer (FAE) to work closely with key customers to solve complex technical problems. Our customers are highly skilled embedded software development firms with unique and challenging problems that demand expert solutions we can't read from a script. If you thrive on troubleshooting software problems and designing creative solutions, enjoy learning about new technology, and want to jump in and save customers in desperate need of a hero, this is the job for you!
Requirements:
Ability to quickly learn and understand the inner workings of complex software systems
Ability to quickly diagnose technical problems with limited information
Ability to handle pre-sales technical discussion of sales leads to define customer technical requirements
Ability to support technical evaluation onsite with customers Ability to travel ~50% of the time Reasonable fluency in both English and the local language (Korean for Seoul, Mandarin for China)
An understanding of the concepts of real-time operating systems
An understanding of compilers, assemblers, linkers, and debuggers, and their role in developing embedded software
At least 3 years experience programming in high-level languages, C, and C++ Bachelor's degree in Computer Science or equivalent experience
Helpful skills and experience:
Ability to write Application Notes in the local language
Duties:
Working directly with customers, developers, sales, and other support engineers to solve challenging customer-reported issues
Accompanying sales/distributors on domestic travel to,and participating in teleconferences with, customers as a technical expert
Performing technical market intelligence gathering at trade events and conferences
Recommending product improvements based on unique knowledge of customer product use
Helping demonstrate that Green Hills Software is the leading expert in embedded systems
To apply:
Applicants interested in the China position, please email your resume to:
chinajobs@ghs.com
.