Jobs - Opportunities in Asia Pacific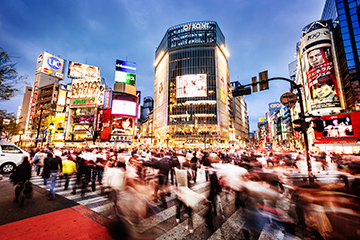 Green Hills is currently seeking applicants in Asia Pacific for the following positions:
当社は日本を含むアジア・パシフィック部門にてエンジニアを募集しています。
Click here to apply
エントリーはこちら
Software Development Engineer (TBD)
Job Description:
A software engineer has complete engineering responsibility for one or more major components of the Green Hills product line. For an experienced programmer this is a satisfying position in which you have personal responsibility for creating a tool used by thousands of programmers around the world. Our engineers are involved in Language Front Ends, Code Generators, Real Time Operating Systems, our MULTI Development Environment, our Secure Workstation, and Target Systems. This position will be based in Santa Barbara, California USA for your first year of work.
Here are the groups for which we are hiring:
Compiler: Create, update, and maintain a language front end or a target architecture backend for the highly-optimizing family of Green Hills compilers. A compiler engineer might work on new language extensions, specific cutting-edge optimizations for the latest chips to hit the market, or on general optimizations that will benefit our entire product line. An ideal candidate understands low level microarchitecture designs and is comfortable working with assembly code, yet can also develop tools written in high level languages.
MULTI Development Environment: Create, upgrade and maintain a component of the MULTI development environment, such as the debugger, the editor, the builder, the configuration manager, the profiling system, the version control system, or one of several other components yet to hit the market.
Target Connections: Connect and extend the MULTI debugger to whatever our customers are building, so they can download and debug their code on their hardware. Working closely with the Hardware Products group, we build the highest performance debug probes supporting the broadest range of target CPUs. Members of this group are embedded programmers who use C and VHDL, but are also comfortable with extending our MULTI IDE to support new debugging concepts. Hardware experience and knowledge are welcome, but not necessary.
INTEGRITY Real-time Operating System: Create, upgrade and maintain components of the INTEGRITY memory protected real-time operating system, such as device drivers, board support packages, networking stacks, other native application code, ports of third-party application code, or even the kernel itself. You will have the opportunity to work on one of the fastest growing products in the embedded industry, as well as the opportunity to make INTEGRITY work with bleeding-edge hardware. Projects in this area require familiarity with interfacing directly to hardware and with multi-threaded programming.
Advanced Products: Working closely with sales, engineers in the Advanced Products group will work across all of our products to develop solutions for our customers. Create, upgrade, and maintain products targeting the specific requirements of our customers. Work with customers and sales channels to establish requirements for future product development and participate in the design, development, implementation, and integration of those new solutions. Engineers in this group have a unique opportunity to help develop a complete solution, that combines technologies from across multiple product lines to address specific customer requirements. This position comes with the opportunity for business related travel.
Requirements and Qualifications:
Must be able to work in the USA for your first year at Green Hills Software
Strong programming skills in C/C++
Must be working toward or possess a BS/MS (CS, ECE, Math) or have 5+ yrs experience in the embedded software industry
A GPA of 3.25 or greater
Should feel comfortable with the idea of personally creating a fairly complex 25,000 line application in about a year
Must be willing and able to work independently and with little supervision
Should be innovative and passionate about coding Should be excited to take on new challenges
Ideal applicant would be proficient in Japanese or Korean
To Apply for the Software Development Engineer position:
Please email your resume to: japanjobs@ghs.com.
Field Application Engineer (Seoul, Korea and Shanghai, China)
Job description:
We seek a field application engineer (FAE) to work closely with key customers to solve complex technical problems. Our customers are highly skilled embedded software development firms with unique and challenging problems that demand expert solutions we can't read from a script. If you thrive on troubleshooting software problems and designing creative solutions, enjoy learning about new technology, and want to jump in and save customers in desperate need of a hero, this is the job for you!
Requirements:
Ability to quickly learn and understand the inner workings of complex software systems
Ability to quickly diagnose technical problems with limited information
Ability to handle pre-sales technical discussion of sales leads to define customer technical requirements
Ability to support technical evaluation onsite with customers Ability to travel ~50% of the time Reasonable fluency in both English and the local language (Korean for Seoul, Mandarin for China)
An understanding of the concepts of real-time operating systems
An understanding of compilers, assemblers, linkers, and debuggers, and their role in developing embedded software
At least 3 years experience programming in high-level languages, C, and C++ Bachelor's degree in Computer Science or equivalent experience
Helpful skills and experience:
Ability to write Application Notes in the local language
Duties:
Working directly with customers, developers, sales, and other support engineers to solve challenging customer-reported issues
Accompanying sales/distributors on domestic travel to,and participating in teleconferences with, customers as a technical expert
Performing technical market intelligence gathering at trade events and conferences
Recommending product improvements based on unique knowledge of customer product use
Helping demonstrate that Green Hills Software is the leading expert in embedded systems
To apply:
Applicants interested in the Korea position, please email your resume to: koreajobs@ghs.com.
Applicants interested in the China position, please email your resume to: chinajobs@ghs.com.